Welcome To
FALL SPECIAL!!
PUMPKIN GLYCOLIC PEEL MICRODERM
ONLY
$29!
Get a smooth glowing look for the holiday season with this delicious dessert for the skin!
Pumpkin is amazingly loaded with hundreds of beneficial nutrients and is a helpful super food for the skin. This wonder fruit masque is combined with glycolic acid to help loosen and remove the top layer of pore clogging, dead skin cells to reveal fresh, younger looking skin. The result is an increase in skin cell turnover rate encouraging a fresher naturally vibrant looking complexion. This amazing fruit also contains age defying antioxidant vitamins A and C, which help encourage collagen production and fight free radical damage, giving skin a firmer, smoother appearance.
Over time, with continued maintenance, you may notice a reduction in the appearance of fine lines and fading of hyper-pigmentation caused by sun damage.
Lose Inches in ONE DAY
PAIN FREE WITHOUT SURGERY!
With
ULTRASOUND CAVITATION BODY SLIMMING TREATMENTS
Ultrasound Cavitation Body Slimming Treatments will help you lose inches instantly in one session! This treatment naturally melts & helps move fat through your own lymphatic system out of the body. Smooth out that bulging belly & saddle bags, tighten flabby arms & bra line with this amazing non-surgical fat melting procedure. Call for a FREE consultation today!
SPECIAL OFFER
ONE SESSION
ONLY
$99!
(REG. $150)
**For best results, a healthy lifestyle change combined with a well- balanced diet, exercise and proper nutrition is necessary. This procedure is not meant for weight loss; only spot reducing. Not recommended for severely obese individuals.
ELIMINATE
ACNE SCARRING
WITH THE AMAZING
JESSNER PEEL
The amazing JESSNER PEEL is a HIGHLY effective peel that will improve your stubborn acne scarring issues! You will be AMAZED by the results after just ONE treatment but several treatments will be recommended based on the severity of your scarring or skin concerns. This powerful peel combines salicylic acid, lactic acid, and resorcinol to smooth out rough textured scarred skin, improve blemishes and acne breakouts. It will also help correct fine lines & wrinkles hyperpigmentaton from sun damage as well.
TRY IT TODAY
ONLY
$49 !
(reg. price $89)
Still Having Trouble Trying To
Get
That Awesome Skin You
Deserve?
Introducing
The
NEW
Delux Derm & Peel
Treatment
Package
This treatment package is for those who need a little extra attention to those stubborn
skin concerns that just won't go away. It includes a combination of a series of microdermabrasion and chemical peels
Its goal is to smooth out rough dry skin, control oily skin issues, minimize pore size, reduce fine
lines and wrinkles, lighten and brighten age spots and scarring and so much more!
Click On the Link To The Left For More Info
Give The Gift of Healthy Skin
GIFT CERTIFICATES
AVAILABLE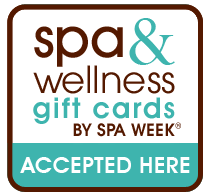 LIKE SkinDivaEsthetics ON
CALL OR TEXT
(562) 347-3587
FOR AN APPOINTMENT TODAY
Number of vistors to my site 219530